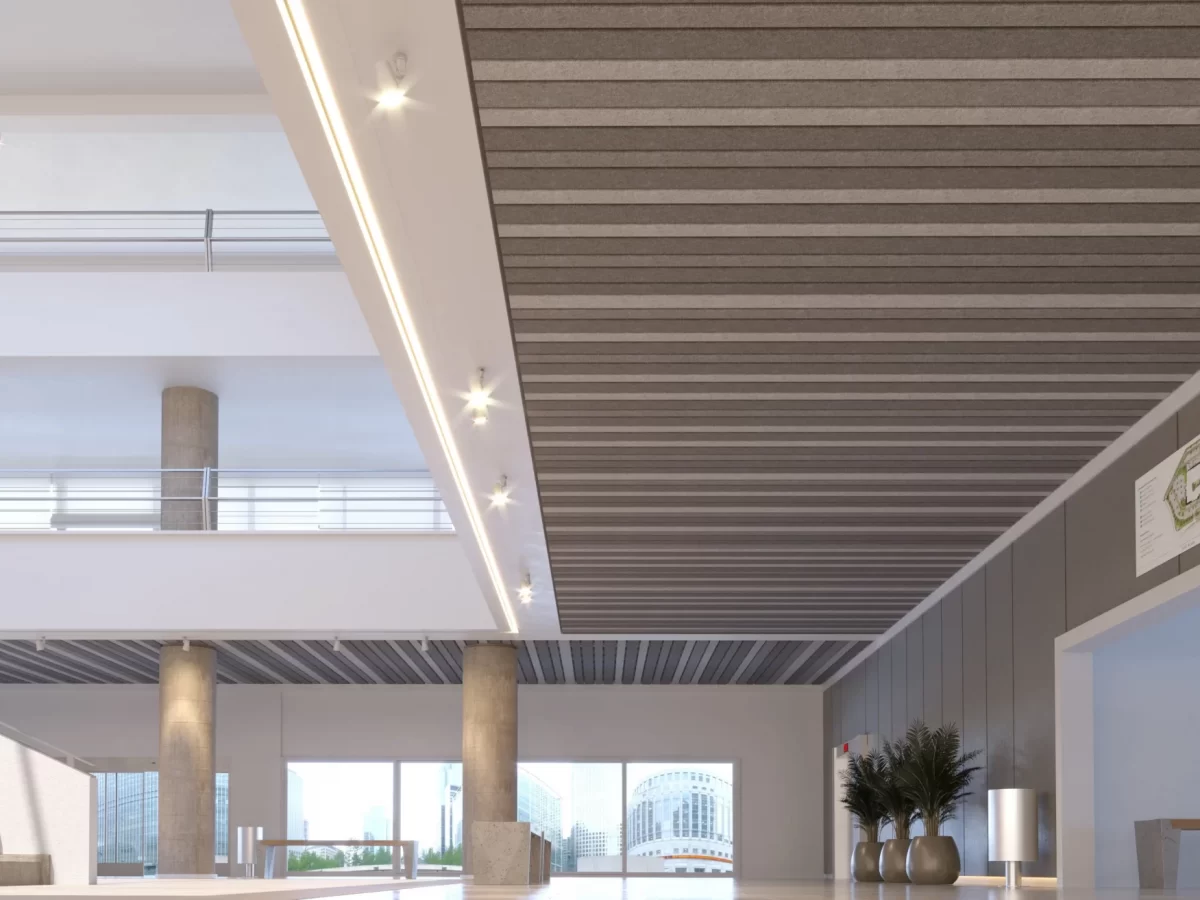 Combining perfect sound absorption with a unique look and feel: HeartFelt® Multipanel is a stylish, modular ceiling that is sure to draw all eyes upward. Felt has outstanding acoustic properties. This makes the HeartFelt® Multipanel ideal for a multitude of applications in spaces where a good sound absorption is desired.
MORE
Freedom in design
with a new
linear range
HeartFelt® Multipanel ceiling panels provide a warm look, combined with the perfect, natural sound absorption of felt. This completely new range offers you the freedom to create interesting designs. Experiment with combining different widths to create a sustainable, modular ceiling system that is a real eyecatcher.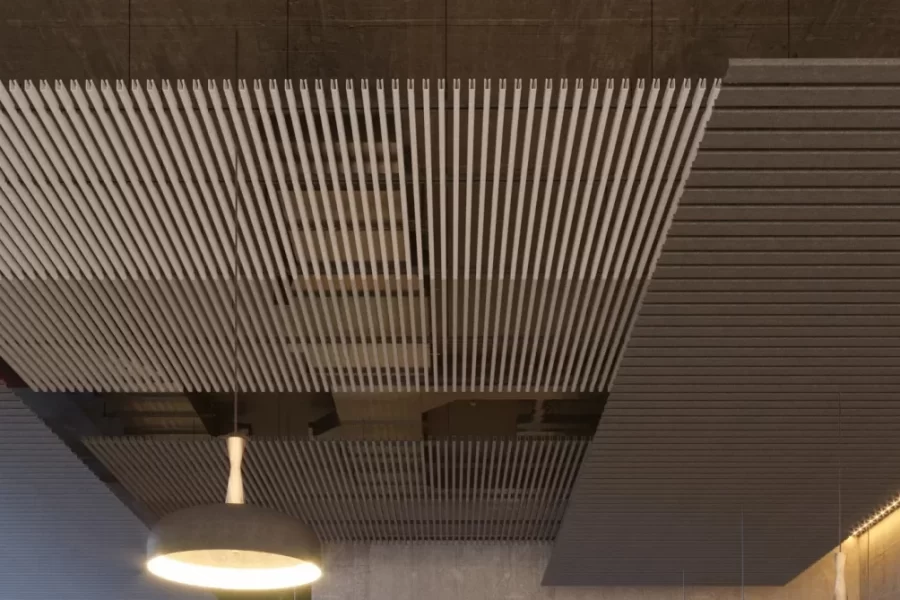 Perfect
sound absorption and
a sustainable ceiling
When you choose HeartFelt® Multipanel, you are choosing a sustainable interior ceiling. The panels are 100% recyclable and Cradle to Cradle Bronze Certified™. Felt's natural sound absorbing qualities enhance productivity and eliminate unwanted background noise. Its sustainability, combined with its warm look and acoustic properties make the HeartFelt®Multipanel range suitable for multiple purposes.